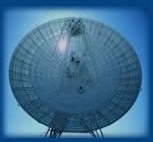 Satisfying your communication
needs since 1989!

Fiber Optics



Fiber optic cables are one of the main contributors to the high-speed internet revolution. With data transfer rates as high as 1000Mbit/s, it's no wonder fiber is used to connect servers over long distances.
We specialize in fiber installations here at Com-Tech. Whether you need to connect two offices, connect distribution points, or just create a backbone for your network, fiber can be the solution for you. We can run the fiber underground, across roads, and even under bodies of water!
If you want the fastest speeds your network can acheive, let us install a fiber link for you today!