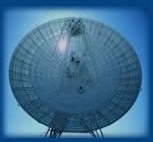 Satisfying your communication
needs since 1989!
TransTel 824i/1648i Date and Time Instructions
Press [PRG], [HOLD], [7] [SAVE].

LCD wil display: 11-01 Date/Time (mm dd yy hh mm D) Where mm-dd-yy is month (01-12) - day (01-31) - year (00-99) and hh:mm is hour (00-24): minute (00-59) and D is Day of Week.
(Day of Week: 1=Monday, 2=Tuesday, 3=Wednesday, 4=Thursday, 5=Friday, 6=Saturday, 7=Sunday)

Enter the information for all fields and press [SAVE].
Your LCD will update with the next use of your phone.
NOTE: If you are not defined as a system console, the above procedures will allow you to set a Wake Up or Station Reminder for your own station